No one wants to think about courts and lawyers when they're getting married, but did you know
that at its core, a marriage is a legal contract which significantly changes your legal status?
Johnson Legal Family Law is a respected team of specialist lawyers working exclusively in Family Law.
We are based in Edinburgh but work across the whole of Scotland. In our experience, planning your
wedding is the ideal time to consider a Prenuptial Agreement (pre-nup).
What is a pre-nup?
A pre-nup is a formal, legal contract between you and your future spouse, in which you both set out
your intentions in the event of a divorce or separation. This usually involves financial matters but can
also cover other significant matters, for example care arrangements for pets.
Signing a pre-nup before getting married is sometimes considered pessimistic, unromantic or implies
that you don't trust your partner, however, this is not actually the case. Instead, a pre-nup allows
you to enter your marriage with a fair and reliable agreement about financial and other important
matters, so that if something goes wrong you will both know where you stand. The best time to have
these important discussions is when you trust and love each other and importantly before you enter
into a legal relationship, which comes with significant consequences.

How does my legal status change when I get married?
When you get married, you agree you will both have legal rights and responsibilities. These include:
• An obligation to pay maintenance to your spouse in certain circumstances
• An obligation to share the assets and liabilities (your house, savings, pensions, credit card debt)
acquired during the marriage, even if these are not jointly owned or jointly paid for
• Automatic and significant inheritance rights in favour of your spouse on your death
Given the fundamental legal changes saying "I do" can have, taking legal advice and drafting a pre-
nup could save you a lot of money and stress in the future. If you have children from a previous
relationship or if you have inheritance money that you want to put towards a joint asset like a family
home, a pre-nup is particularly important.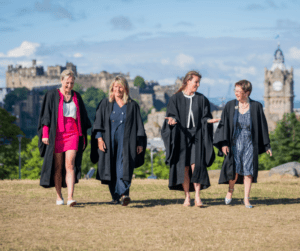 Why is having a pre-nup beneficial?
A pre-nup is of course not guaranteed to eliminate all the pain of a separation; however, it can
significantly reduce the conflict and stress that typically arise during the process. Having a well-
drafted agreement should allow you and your partner to quickly resolve common legal issues and
avoid costly court costs.
If you and your partner are avoiding open and honest discussions regarding financial matters before
you marry, this is a red flag! A prenup allows you both to have the opportunity to establish what you
expect in terms of your financial positions in the future, such as whether you are happy to share
existing personal assets and debts, or if you would prefer to keep these assets and debts separate.
In a strong relationship, you can talk to each other about anything and have uncomfortable
conversations. No one has a crystal ball, so consider taking some advice before you get married to
protect you both in the future.
We're offering a 10% discount on pre-nups on the Wedding Directory website – check us out under
"suppliers" and then "essential extras".